Well Maptember is well and truly under way now with SoTM and the British Cartographical Society conference already successfully been and gone and GeoCom '13 and FOSS4G fast approaching. To get more involved with Maptember beyond our own GeoCommunity event some of our members have kindly offered to review Maptember events that they have attended.
First up will be a review of SoTM coming this Thursday. SoTM was attended by a motley crew of AGI members (some of whom we've captured in the obligatory embarrassing photo). This will be followed up by with a review of the BCS conference although next week's blog articles will be about GeoCom and FOSS4G as I will be at both of them!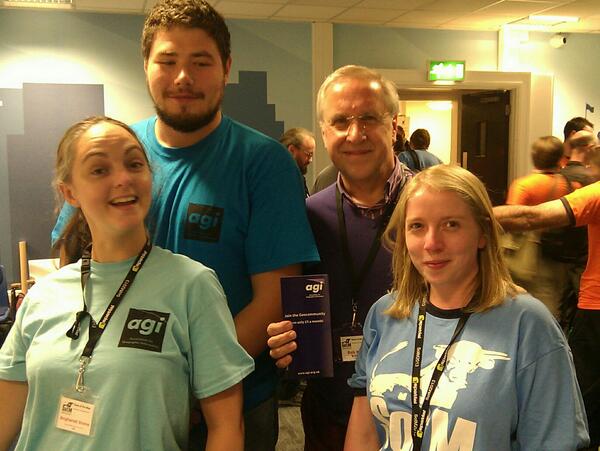 AGI Members Past, Present (Future?) Invade SoTM
GeoCom '13 is the next of the 'big three' Maptember events and we are entering the final phase of preparations. The event guide has been printed (I sent of the .pdf literally 20 minutes before leaving for my holiday), the final details about accommodation are about to go out to delegates and the AGI office is a scene of organised chaos. Stationary is being stockpiled, fliers printed and shiny things to decorate masques for the GeoCom party have arrived.
Booking is still open and delegates are still joining so it is not too late to come! More surprisingly we are still securing additional sponsorship this close to the event with Consulting Where the most recent company to take Bronze sponsorship.
Not to be wholly distracted by the final sprint to GeoCom '13 we also had our Council meeting yesterday. Lots of plans and ideas are afoot for taking GeoCommunity and the AGI into 2014 (our 25th Anniversary) and ensuring we are as relevant as ever to the UK GI sector. We are keen to capitalise on the momentum of #Maptember and ensure that 2014 is just as dynamic and exciting for the GI community, picking up where FOSS4G and SoTM will be leaving off as they head back to the USA.
Of course after a hard day of debating and planning it seemed only reasonable to head out and undertake another key aspect of GeoCom planning, training for the Icebreaker...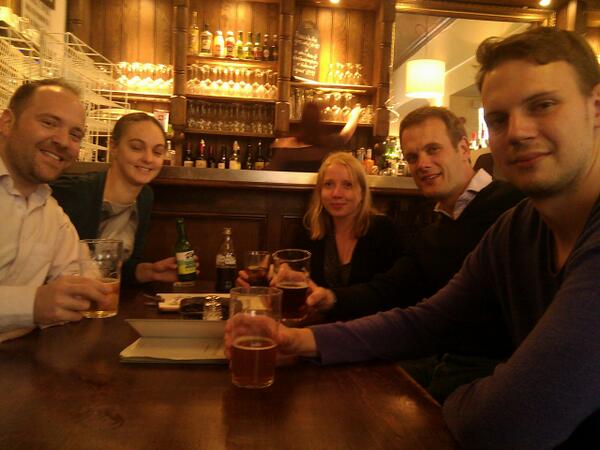 The Pre-Icebreaker